All the space you could ever need
Delta
The Delta offers a visually stunning solution that delivers an exceptional standard of multifunctional space for business purposes.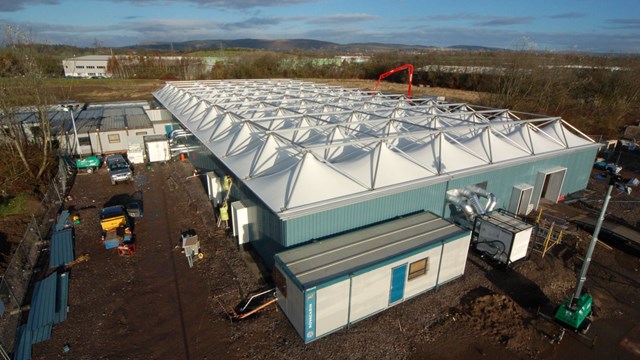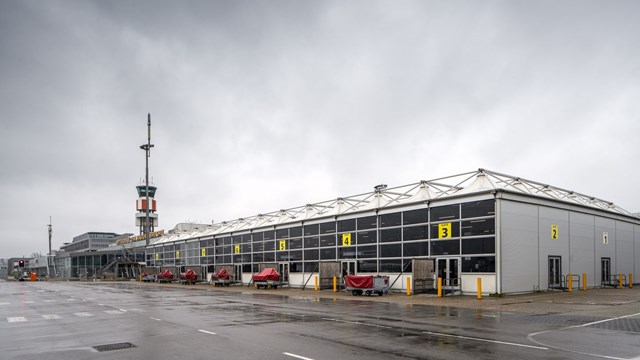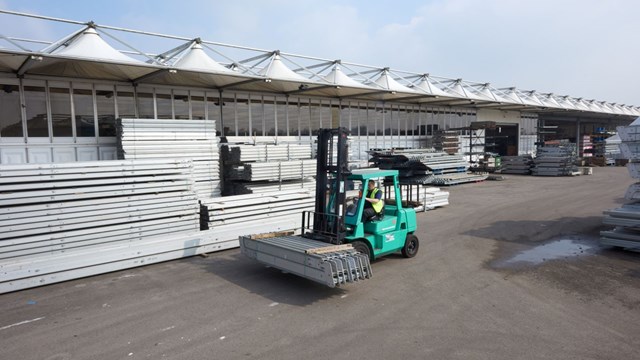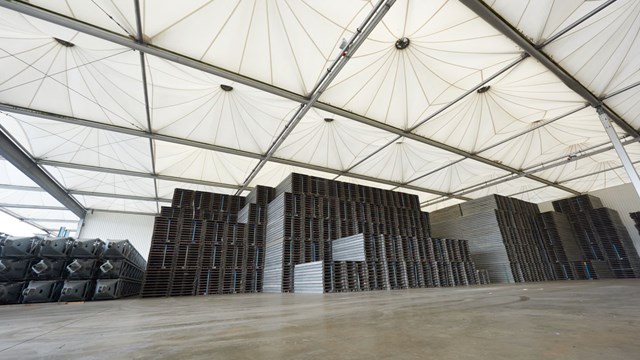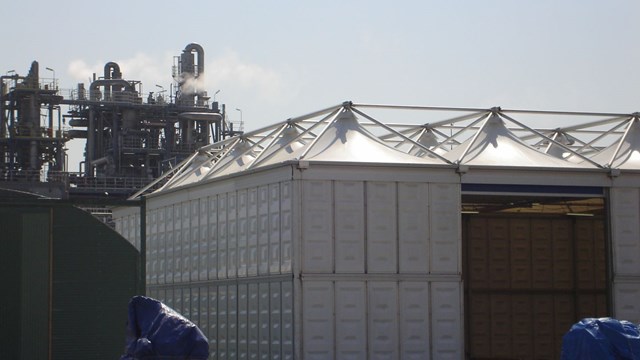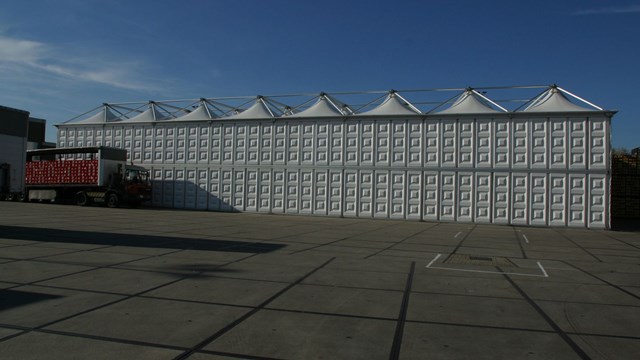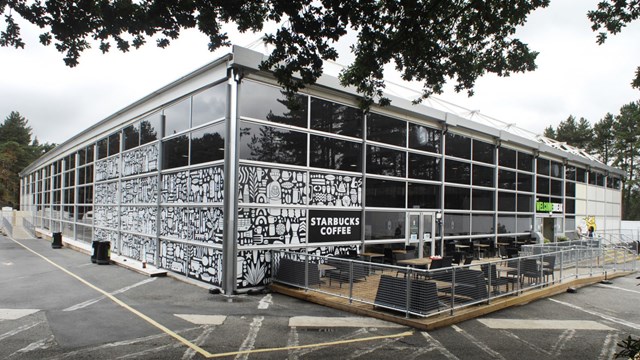 Perfect for use as:
Storage facility
Terminal building
Restaurant or canteen
Office building
Because it is robust, safe (thanks to the innovative system and the use of high-quality materials) and extremely durable, the Delta will stand the test of time. In fact, we trust it so much, we've even housed our own UK staff in a Delta permanently.
Space-frame
If you need space to grow (or maintain) your business, than the Delta is the perfect structure for you. The geometric lines of the space-frame structure create a distinctive roof-line whilst also providing clear internal heights of up to 9m and gable widths of up to 65m, with column free spans of up to 35m, where required. Multiple Delta's can be combined to create tens of thousands of square metres of free space.
Generous internal heights and lots of branding space
The Delta can be easily branded to reflect your corporate image, whilst its internal finish can be customized to your specs, so it can be either functional or classy. Vertical glass panels can be incorporated to create fully glazed façades, adding light and creating a feeling of space. The generous internal heights can be used to full effect in a storage, warehouse or terminal capacity.
Creating a lot of space fast
If you have big ideas, then our Delta has all the space you need. It can be installed fast, and thanks to the fact that it's highly customizable, it is a very versatile structure. Our Delta has been used to provide both short-term and permanent answers to capacity demands, ranging from quick storage solutions and temporary dining halls, to long-term use as airport or public transport terminal and office buildings.
Specifications and options
All the space you could ever need in a highly customizable and adaptable structure. You're welcome.
Tech specs
Dimensions
Size

5x5m modules

Side height

3.50m, 4m, 6m

Please note

That there may be small differences in dimensions or options when you buy a tent system as opposed to renting a space solution. If you are interested in buying a tent system, our product specialists will lay out all possible dimensions, options and configurations for you.
Options
Options
System floor
Cassette floor
Curtains with window variants (opaque)
Roof covers (translucent and opaque)
Insulated wall elements of hard PVC (vertical)
Insulated wall elements of glass (vertical)
Ventilation panels
Various door types
Brought back façade
Canopies
Safety
Safety
Fire-resistant materials
Anchoring and construction are secure.
NEN-EN 13782
ISO 9001
ISO 14001
SCC**
Proven quality
Turnkey delivery
Highly customizable
Short delivery time
Short installation time
For temporary AND permanent use
Proud to work for these companies
Interested in this Commercial space solution?
Get in touch for more information on owning or renting one of our structures.