Emergency response temporary classrooms built for Bridgwater & Taunton College
After a fire destroyed the college's plumbing workshop, a fast solution was needed to get students back to their studies as quickly as possible.
Client

Bridgwater & Taunton College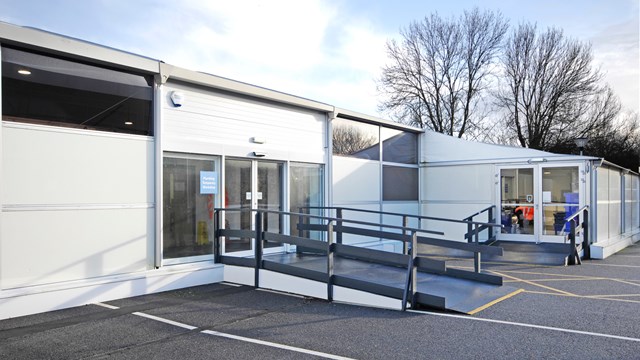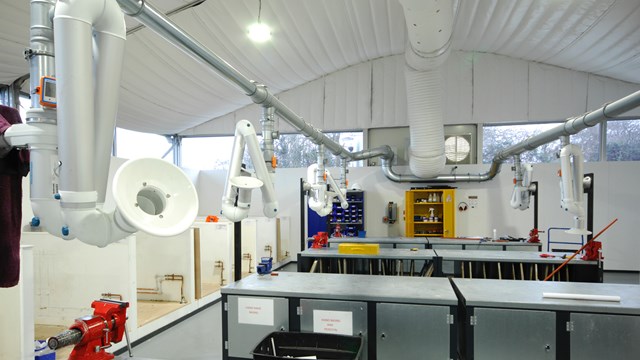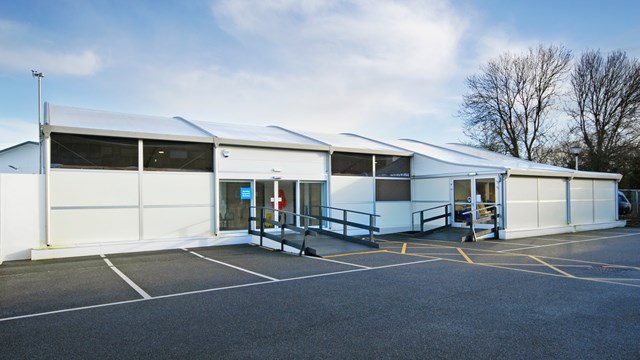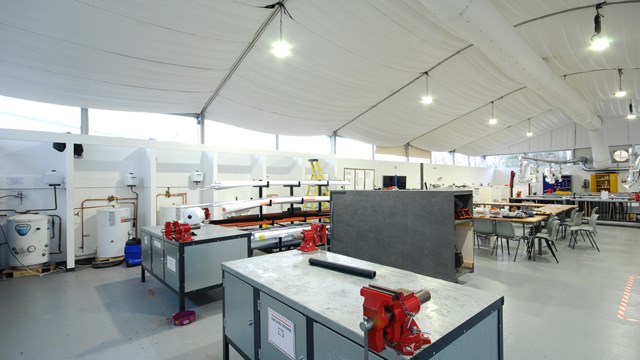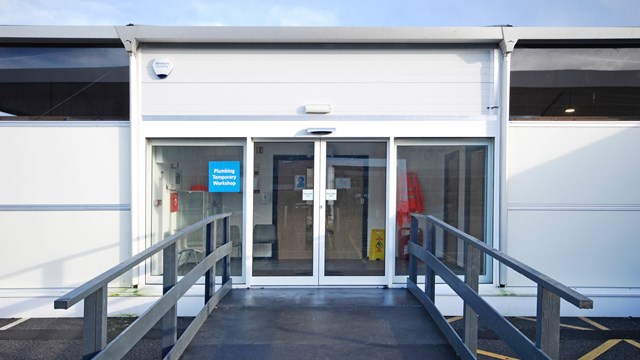 Practical workshop delivered turnkey with Thermal Acoustic Lining
After this college experienced a tragic fire in February of 2021, Bridgwater & Taunton College needed a solution ready for the new school year.
Our team came in quickly and created a temporary plumbing workshop, built on an existing car park, functioning like the previous permanent facility. We created a clear-span teaching space fit with 21 'plumbing bays' and a central student working area.
The challenge?
The structure needed to fit the space available on the site

A huge amount of infrastructure was required due to the nature of the practical plumbing course e.g. Internal space for special extraction units

Insulation was required to reduce the need for heating as the facility was planned to be used for a few years
What did we do?
Losberger De Boer worked together with loss adjusters to provide the ideal solution for the college and take the stress out of their hands.
The iconic Anova structure was chosen as we were able to add 5m 'wings' to the front of the structure to create additional storage sections. The wings connect seamlessly to the building becoming an integral part of the main structure.
Inside we create a clear-span teaching space fit with 21 'working bays' and a central teaching area. As well as storage, hallway and toilet facilities.
Thermal Acoustic System by Losberger De Boer
The structure was fitted with our Losberger De Boer Thermal Acoustic Lining. We spent more than 10 years developing a unique demountable thermal and acoustic attenuation system for both permanent and semi-permanent buildings. An exclusive feature found only in Losberger De Boer structures.