Large-scale storage facilities & sports halls
Polygonale
The Polygonale is the perfect industrial building for large-scale storage. If you are looking for a new place for bulk storage or an easily accessible place to store large machines, we can use our flexible Polygonale to build you a bespoke storage solution within weeks. This structure is also ideal for use as a tennis or sports hall.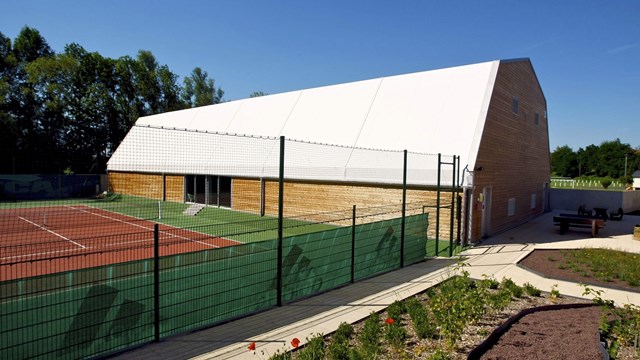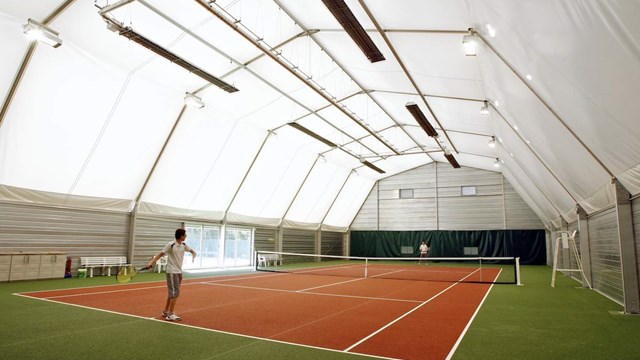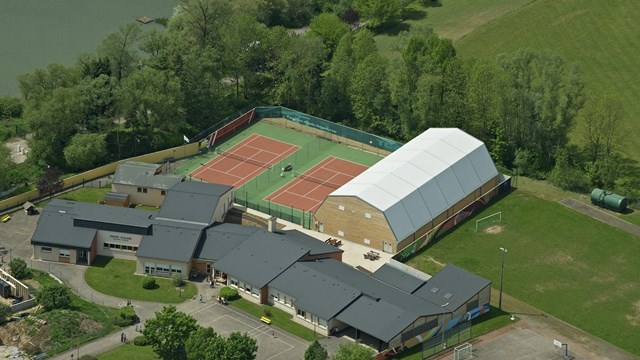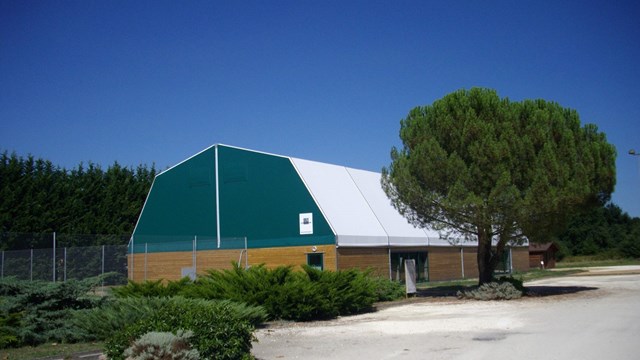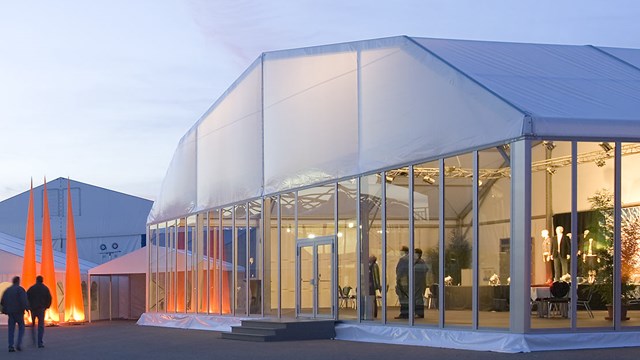 Perfect for:
Bulk storage
Storage of large machines
Logistics & distribution
Tennis and sports halls
A great alternative to traditional buildings
The quality of this Eurocode-compliant structure, it's long life span, low total costs of ownership and the fact that it can be delivered turnkey within weeks, makes the Polygonale a more than viable alternative to regular buildings.
Choose the Polygonale…

When you want an industrial building made to your exact specs within weeks;
When you want a building that is large enough for your most ambitious plans;
When you value functionality and an excellent price per m2
A large-scale storage building or sports solution
The Polygonale has an aluminium frame with synthetic membrane roofing. This makes this structure extremely flexible and allows us to design it completely according to your needs. This custom-built storage solution offers you the space you need to drive your business and be flexible at all times, at relatively low costs. With a free span up to 40 metres and ridge height of up to 14, you can realise even your most ambitious industrial storage and logistics projects inside this polygonal shape.
In recent years, the Polygonale has become an increasingly popular solution for covering tennis grounds. This low cost, high performance building has been used frequently to build permanent tennis halls, as well as multi-purpose sport halls, gymnasium and boxing gyms. The Polygonale represents a very economical alternative to a traditional sports hall, because it requires a significantly smaller investment, can be built in a matter of weeks and can be customized to create a look and feel that matches its use as a public sports facility, where people come to enjoy themselves.
Highly customizable
The Polygonale is highly customizable and offers you tons of options in terms of size and design. Do you want your new storage or logistics facility to be isolated or not? Do you want the façade to be made of wood, steel, or a mix of wood and cloth or steel and cloth? We can also adapt the covering fabric to best match your industrial activities. Do you want a translucent fabric for natural zenithal light (and to save energy), or is an opaque cover better for you, as it offers great thermal insulation? Or maybe a double-roofed solution is the best option for you, if optimal insulation and an anti-condensation treatment are important for your intended use.
Specifications & options
Below, you will find the most frequently asked specs. You can also download the full product sheet.
Tech specs
Dimensions
Width

up to 40m

Length

modular per 5m span

Height

up to 14m

Roof shape

well, polygonale of course

Please note

That there may be small differences in dimensions or options when you buy a tent system as opposed to renting a space solution. If you are interested in buying a tent system, our product specialists will lay out all possible dimensions, options and configurations for you.
Options
Options
Isolated or non-isolated
Different roof options
Different façade options (wood, steel, wood & cloth, steel & cloth)
Large-sized openings (pedestrian doors, trucks and planes)
Interior retaining wall solutions for bulk storage
Rainwater treatment
Ventilation systems and air/gas treatment
Electricity
Lighting
Safety
Proven quality
Turnkey delivery
Highly customizable
Short delivery time
Short installation time
For temporary AND permanent use
Proud to work for these companies
Interested in this Commercial space solution?
Get in touch for more information on owning or renting one of our structures.