High-end TV studio for the fifa world cup 2022
To provide first-class coverage of the World Cup, the German TV stations ARD and ZDF used a temporary TV studio built by Losberger De Boer.

ZDF & ARD Football World Cup 2022 TV Studio
The football World Cup is the biggest sporting event in the world in terms of viewer numbers, surpassing even the Olympic Games. A global event of this magnitude requires comprehensive coverage and high-quality content, especially in football-loving Germany.
A special temporary TV studio

Special production capacities are often needed for these mega-events, as the existing studios are already occupied. In recent years, TV broadcasters have often opted for a special temporary studio where all the programs surrounding a major event can be filmed, produced and broadcast.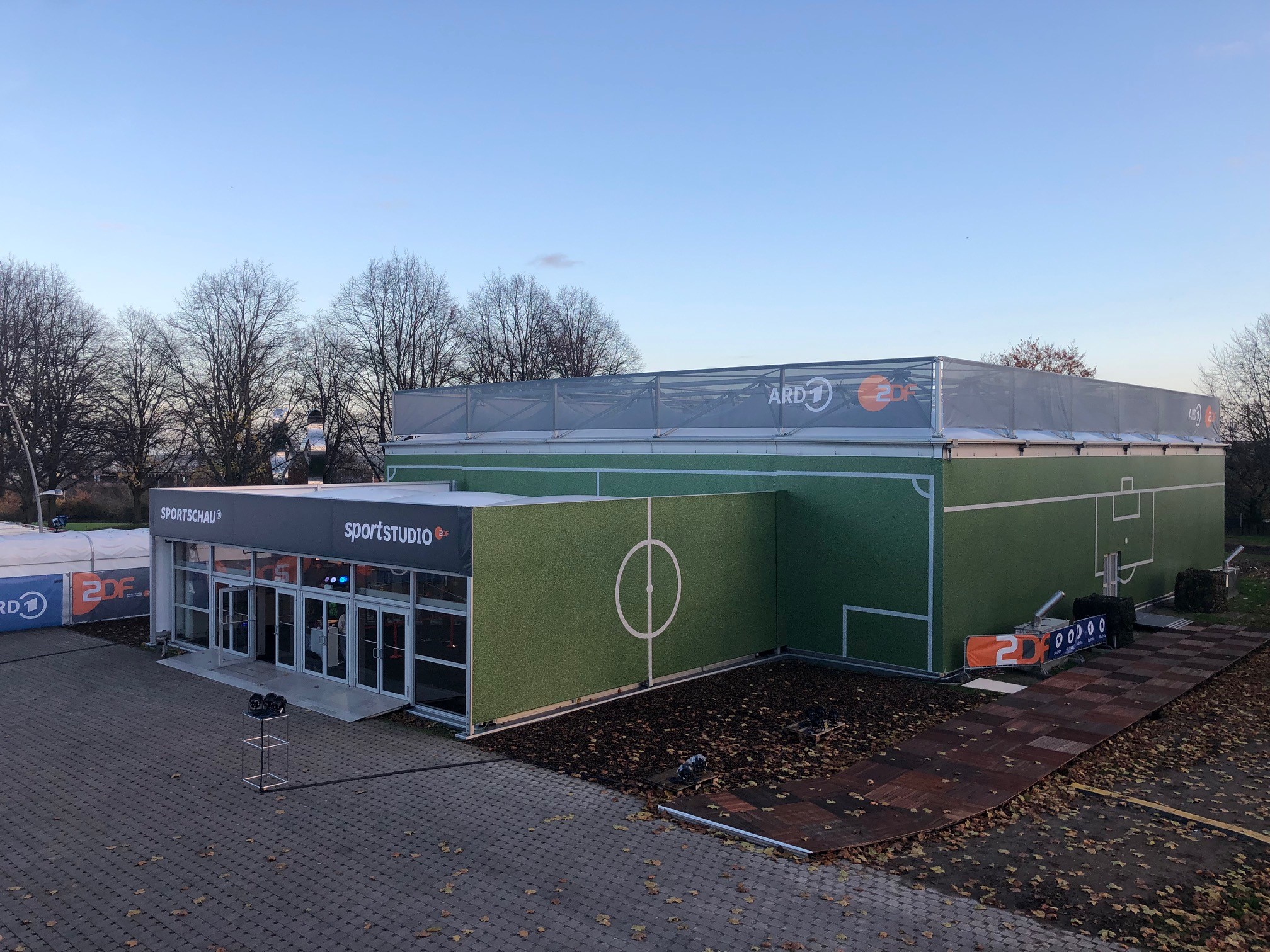 Losberger De Boer built a high-quality temporary TV studio that was used by both ARD and ZDF and met the requirements of both broadcasters.
The studio consisted of a 25 x 30 m Delta Vista with a side height of 6 m, including heating, lighting, decoration and a designed facade. To create a separate but fully integrated entrance, a 10 x 15 m Kubo was used. For the hospitality of guests and staff, two aluminum halls with heavy-duty floors were chosen. The connection to the main building was done with a 3 x 40 m Walkway.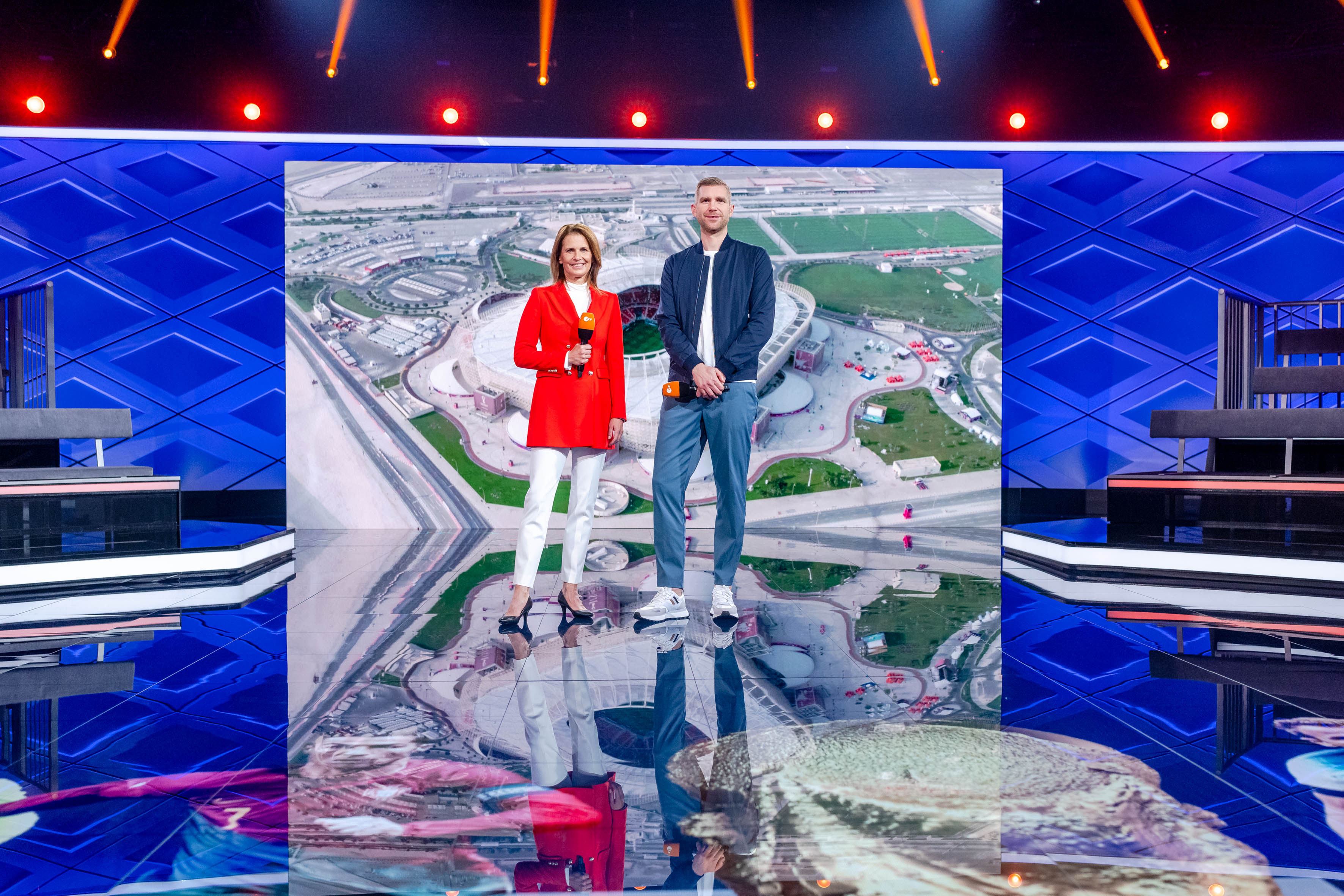 picture: ZDF
Interested in this Event space solution?
Feel free to reach out to us for more information on owning or renting one of our structures.