The perfect platform
Podium
With 'podium' being the German and Dutch word for 'stage', we daresay this is a very aptly named product.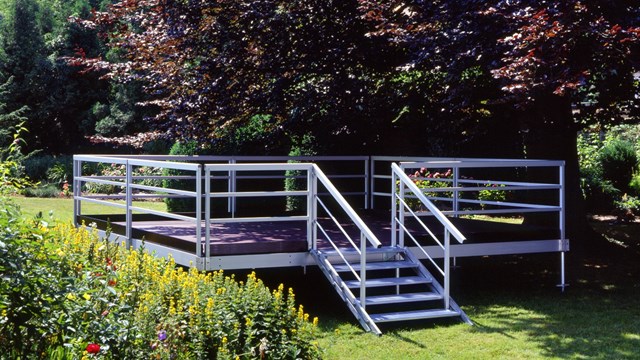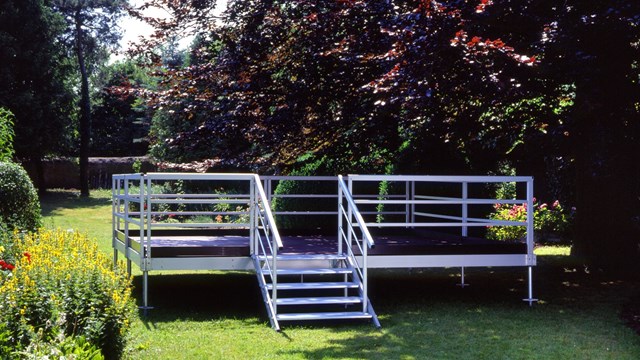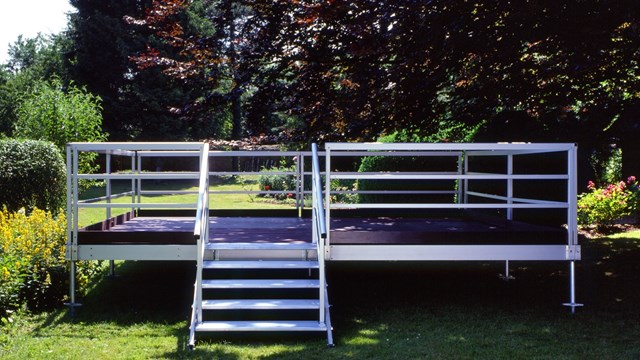 Perfect for:
Performances
Speakers / announcements
The Losberger De Boer Podium system makes it easy to erect a stage in an extremely short time. It offers artists and announcers the chance to be visible and take centre stage. The Podium can be used for a wide variety of occasions.
Its construction is solid and in accordance with German safety standards. It is designed with a long life span and a large number of deployments in mind. High quality aluminium and hot-dip galvanised, corrosion-proof steel parts make outdoor use completely safe and add to the Podium's durability.
Specifications & options
Below you can find the specs for the Podium system.
Tech specs
Dimensions
Size

2.50x2.50m (minimum size) expandable with 2.50x1.25m each

Please note

That there may be small differences in dimensions or options when you buy a tent system as opposed to renting a space solution. If you are interested in buying a tent system, our product specialists will lay out all possible dimensions, options and configurations for you.
Safety
Safety
DIN EN 13782
DIN EN ISO 9001
DIN EN ISO 14001
EN 1090
Wide product range
Proven quality
Products used at world-class events
Certified production process
Expert advice from experienced specialists
Flexible & durable space solutions
It was our pleasure to work for these companies
We are proud to say we were able to help these businesses with our space solutions
Interested in this Event space solution?
Feel free to reach out to us for more information on owning or renting one of our structures.