A majestic doule-decker
Emperor
The Emperor is a uniquely shaped double-deck structure that incorporates glass, aluminium and wooden elements, setting a new and exceptional standard for temporary venues. The Emperor offers you the look of a permanent building, with all the flexibility of a temporary one.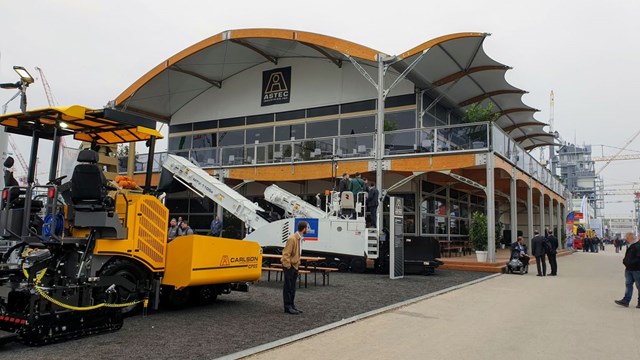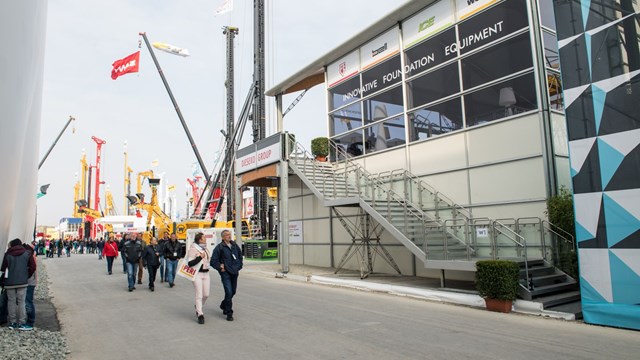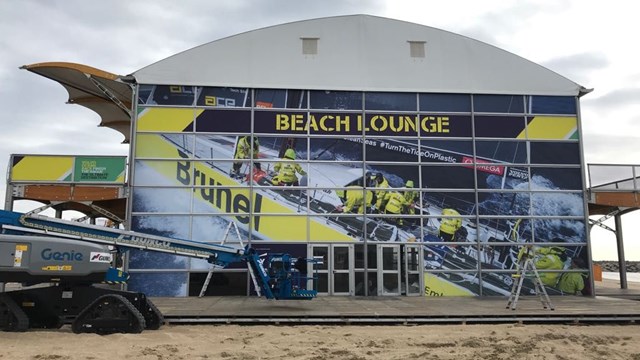 Perfect for:
Product launches
Conferences
World class events
For world class events?
Are you wondering what we mean with 'world class events'? Well, while it can be used at many different events, it oozes style, and has that high-end look and feel that makes this a stand-out venue. Our Emperor is a guaranteed winner, even on the biggest of stages.
Want to make a big brand statement or host esteemed guests in a setting that will wow even them? The Emperor has proven its worth at high-profile events as the Farnborough International Airshow, the Volvo Ocean Race, golf's Ryder Cup and the football World Cup Finals. It has also acted as a Media Centre for various G8 Conferences.
Double height voids
The highly versatile Emperor can incorporate balconies (with over-sailing canopies that offer shade and a distinctive profile) as well as internal mezzanine levels that can be used to create double height voids through the structure, adding to the overall feeling of spaciousness.
There are lots of other optional extras to give this structure a classy look and feel and add a sense of luxury. How about a glass or transparent roof? Or wooden elements to give the structure a warmer and more permanent feel? Or glass side panels instead of the standard PVC panel? The options are endless and we'd love to show you all the different configurations!
To summarize: why choose the Emperor for your event?

It's spacious. The Emperor comes in either 15 or 20 metres and has no internal supports. If required, you can split the space up into smaller areas, adding breakout rooms, lounge areas, bars or galleries.
It's versatile. The Emperor comes with an opaque roof as standard, protecting your guests from the cold or sun. But it can also be built with a transparent roof, meaning your guests have an amazing view of the sky.
It's customisable. Choose an extra storey, half storey or mezzanine level to give you the extra space or add balconies, atriums and canopies.
It's fast. We'll build it in just a few days and take it down just as fast
It's stylish. The Emperor has a unique look due to the use of wood, glass and aluminium.
Specifications & options
Our Emperor has set the standard for luxury event locations all over the world. We've listed a number of popular options below.
Tech specs
Dimensions
Sizes

15m | 20m

Side height

9.40m

Please note

That there may be small differences in dimensions or options when you buy a tent system as opposed to renting a space solution. If you are interested in buying a tent system, our product specialists will lay out all possible dimensions, options and configurations for you.
Options
Options
System floor
Cassette floor
Curtains with window variants (opaque)
Roof covers (transparent, translucent and opaque)
Wall elements of hard PVC (horizontal)
Wall elements of glass (horizontal)
Ventilation panels
Various door types
Brought back façade
Balconies
Canopies
Mezzanine floor
External and internal stairs
Atrium
Safety
Safety
Fire-resistant materials
Anchoring and construction are secure
NEN-EN 13782
ISO 9001
ISO 14001
SCC**
Proven quality
Turnkey delivery
Highly customizable
Short delivery time
Short installation time
Can be connected to buildings & other tents
Interested in this Event space solution?
Feel free to reach out to us for more information on owning or renting one of our structures.