Timeless, modern and versatile
Alu Vista
Style AND substance. That's our Alu Vista, a highly adaptable structure that offers both class and loads of space.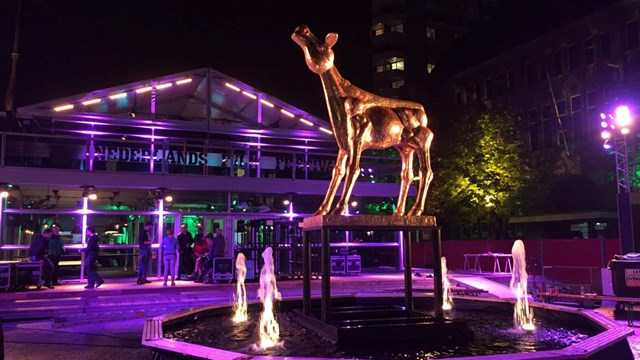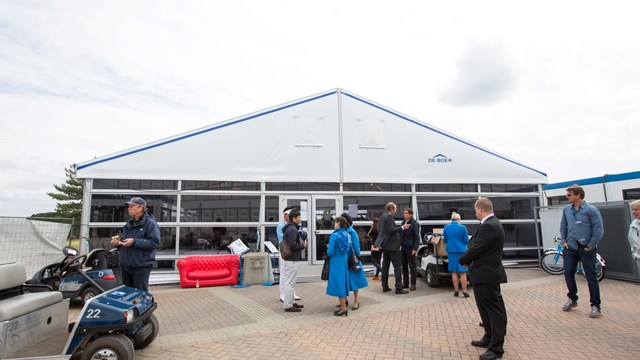 Perfect for:
Exhibitions
Corporate events
Product launches
Parties

Efficient and stylish
Combine a clear span aluminium frame structure available in 10, 12, 15, 20 and 25m widths with an appealing façade using horizontal glass and white PVC panels, and what do you get? An extremely versatile structure that helps you make efficient use of space whilst offering you a stylish appearance suitable to the most exclusive events.
PVC panels with an insulating core
The white PVC panels are finished with a high gloss laminate and incorporate an insulating core – this reduces your reliance on heating or air conditioning and helps to eliminate interference from external noise.
An impressive setting
The location of glazed panels, white composite panels and doors can be tailored to suit your requirements and the quality of internal finish creates an impressive setting for your event, without needing lining or additional dressing. Various structures can be linked together to create an unified look and feel to your
Specifications and options
Below you can find the most frequently requested specs. You can also download the product sheet for all the specifications.
Tech specs
Dimensions
Sizes

10m, 12m, 15m, 20m, 25m

Side height

3.25m

Please note

That there may be small differences in dimensions or options when you buy a tent system as opposed to renting a space solution. If you are interested in buying a tent system, our product specialists will lay out all possible dimensions, options and configurations for you.
Options
Options
System floor
Cassette floor
Non-anchoring floor/plate floor
Curtains with window variants (opaque)
Roof covers (transparent, translucent and opaque)
Insulated wall elements of hard PVC (horizontal)
Insulated wall elements of glass (horizontal)
Ventilation panels
Various door types
Brought back façade
Safety
Safety
Fire-resistant materials
Anchoring and construction are secure
NEN-EN 13782
ISO 9001
ISO 14001
SCC**
Proven quality
Turnkey delivery
Highly customizable
Short delivery time
Short installation time
Can be connected to buildings & other tents
Interested in this Event space solution?
Feel free to reach out to us for more information on owning or renting one of our structures.