Uniquely flexible
uniflex
The uniflex is our entry level product for large tent systems. It is available in a wide variety of designs and sizes, ranging from 5-21m in width.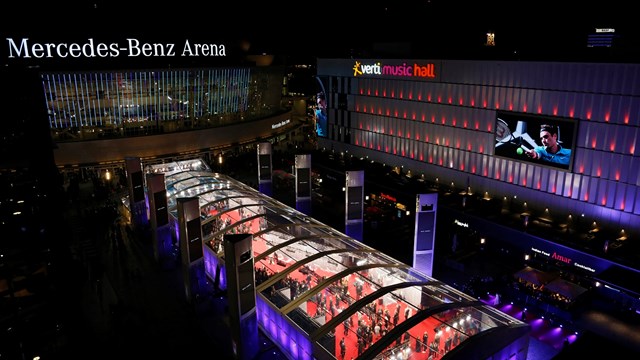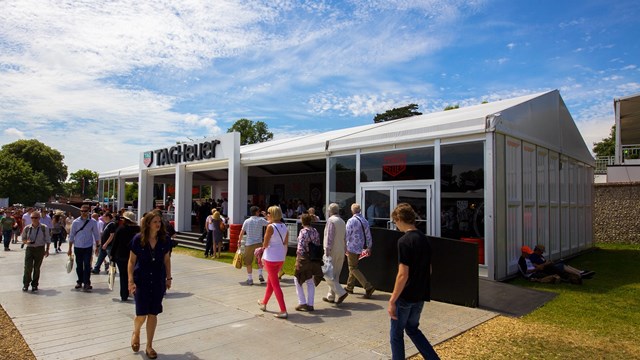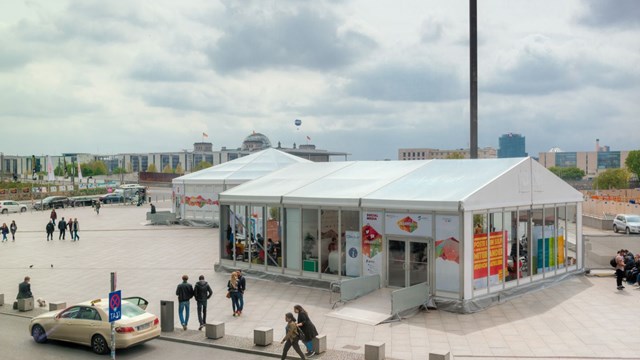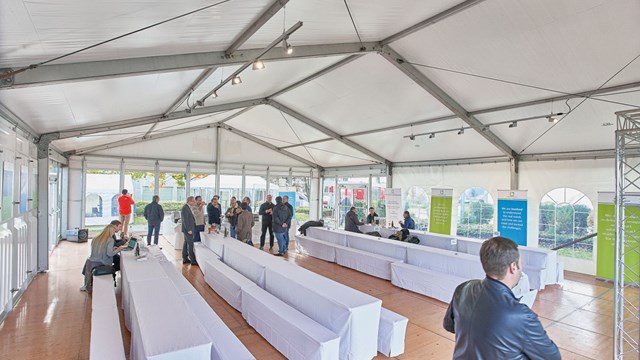 Perfect for:
Large scale events & hospitality
High-end product presentations
Trade fairs

High-quality functional design
This classic Losberger De Boer system for large structures has had considerable success worldwide – and it continues to be used and in demand today, thanks to its high-quality functional design. This system is popular among tent rental companies, as the system allows for endless variations and customization, with just a few added parts – it is a very solid foundation for a large number of event solutions.
Highly modular
The modularity of this system makes it possible for you to turn one into two, and two into more, as only a few additional components are needed in order to produce the size and aesthetics that you require. We continuously design new elements and options for this system, all of which are, of course, compatible and interchangeable with the current parts.
The possibilities are endless
Creativity is limitless with the uniflex system. A host of accessories, such as glass or hard-PVC system elements (at side height of 3.40 and 4m), system cassette flooring, aluminium doors, ramps, decorations and more, are available to transform the basic uniflex system into stylish, individual space solutions for any application.
Great value for money
It's unique flexibility, countless possible applications, functional and extremely durable design and easily installable system, all make the uniflex a solid investment.


Specifications & options
Our uniflex system is one of the most versatile in the world and it allows for a wide range of space solutions.
Tech specs
Dimensions
Size

5m, 8m, 10m, 11m, 15m, 16m, 21m

Side height

2,8m, 3,4m, 4m

Please note

That there may be small differences in dimensions or options when you buy a tent system as opposed to renting a space solution. If you are interested in buying a tent system, our product specialists will lay out all possible dimensions, options and configurations for you.
Options
Options
Cassette floor
Curtains with window variants (transparent, translucent)
Roof covers (translucent and opaque)
Wall elements of hard PVC (vertical and horizontal)
Wall elements of glass (vertical and horizontal)
Ventilation panels
Various door types
Arcum roof
Monopitch roof
Dome area
Brought back façade
Apse
Safety
Safety
DIN EN 13782
DIN EN ISO 9001
DIN EN ISO 14001
EN 1090
Wide product range
Proven quality
Products used at world-class events
Certified production process
Expert advice from experienced specialists
Flexible & durable space solutions
It was our pleasure to work for these companies
We are proud to say we were able to help these businesses with our space solutions
Interested in this Event space solution?
Feel free to reach out to us for more information on owning or renting one of our structures.