The standard for multifunctionality
Multistandard & Traditionnelle
Our Multistandard & Traditionnelle range sets the standard for versatility when it comes to event tent systems, as this structure can be configured in a wide variety of shapes and sizes. It is an excellent choice for companies that want to extend their rental fleet with a multifunctional tent structure.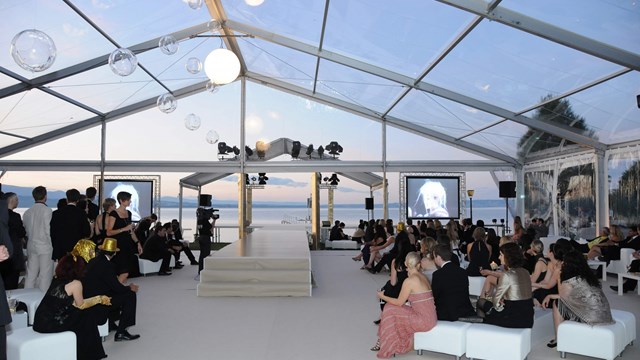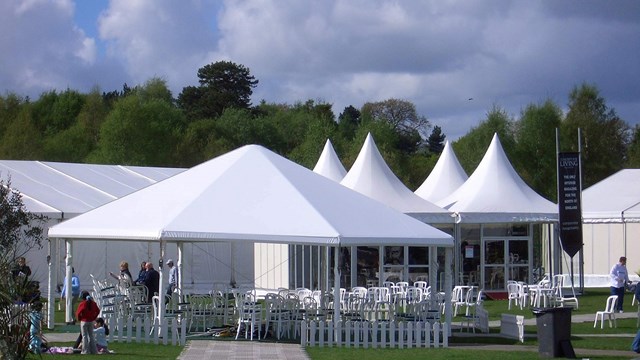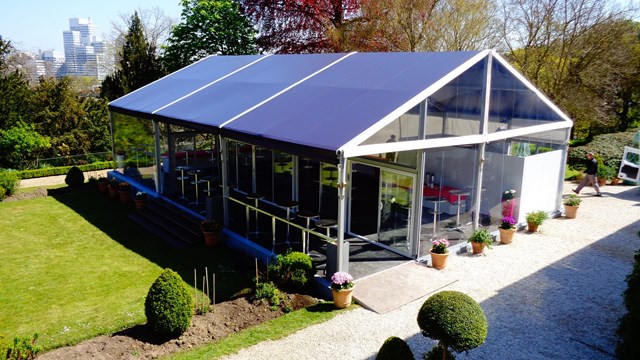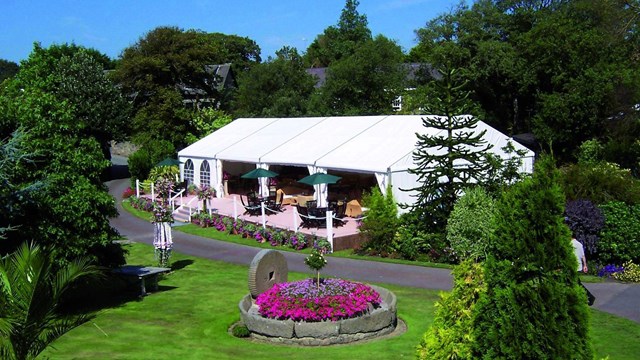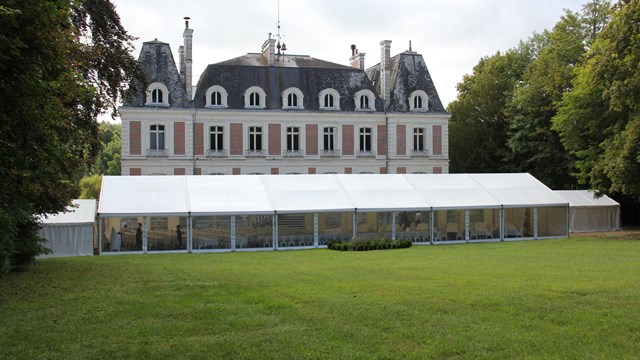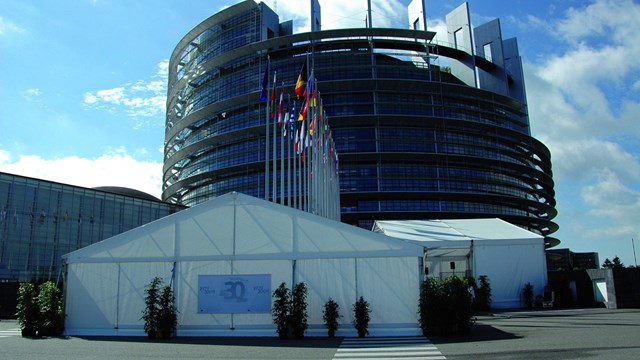 Perfect for:
Fairs & exhibitions
Sports events
Festivals
Receptions
This tent system can be used at a wide range of major and large-scale events. Thanks to its extreme versatility, it can be used to provide the perfect space solution at many events. From a catering or dining facility to a reception area, and from a party zone to an exhibition space, guests will always feel welcome in this hospitable structure.
With clear spans from 15 to 25 metres (in 5 metre modules), this tent system can provide you with a lot of options in terms of size. The structure is scalable in three widths and three heights.
Speaking of options…
If you are looking for a highly economical tent system that is ideally suited to events like trade fairs and exhibitions, you are sure to love this product range. The Multistandard system has different roof shapes, which all offer their own practical and aesthetical benefits. This option, as well as the choice between numerous accessories and additional options, offers you the chance to be flexible as well as creative.
A safe and reliable tent system
A 4-groove anodised aluminium frame completed by a roof made of PVC-coated polyester membrane will give you peace of mind, as you are guaranteed to be purchasing a reliable, durable and safe event tent.
Why choose this event tent?
Choose a product from the Multistandard and Traditionnelle range, when you want a tent system that can be used to create intimate as well as large, open settings, and that provides you with endless creative options in terms of shapes and layout. This range is an excellent choice for companies that want to maximise the use of their stock, because all these options require very little additional parts!
Specifications & options
Below, you will find the most frequently asked specs. You can also download the full product sheet.
Tech specs
Dimensions
Width

15, 20, 25m (Multistandard), 5 – 60m (Traditionnelle)

Length

modular per 5m span

Height

2.50, 3 and 4m (25m width only up to 3m)

Roof shape

2 slopes, curved, roof extensions, dune, hexa/octo/deca/dodecagonal

Please note

That there may be small differences in dimensions or options when you buy a tent system as opposed to renting a space solution. If you are interested in buying a tent system, our product specialists will lay out all possible dimensions, options and configurations for you.
Options
Options
Modular in width
Only a few additional parts required to change the gable size
Different roof options: 3 shapes, roof extensions, various tension systems
Different façade options (PVC side curtains with different colours, windows, fully glazed and different openings; PVC hard walls and glazed cladding)
Floors
Doors
Internal lining
Safety
Safety
CTS
All covers in PVC membrane are M2 /B-s2 d0 fire resistant
Wide product range
Proven quality
Products used at world-class events
Certified production process
Expert advice from experienced specialists
Flexible & durable space solutions
It was our pleasure to work for these companies
We are proud to say we were able to help these businesses with our space solutions
Interested in this Event space solution?
Feel free to reach out to us for more information on owning or renting one of our structures.