What to look for in event suppliers | part 2
How to choose partners that set YOU up for success
Choosing the right suppliers for your event is key. Your choice in partners impacts more than just your budget; it affects the look and feel of your event, the experience your clients and visitors will have, your time-schedule and maybe, just maybe, even your ability to sleep at night. In short: your partners play a significant role in the success of your event and, by extension, yours. Here are three tips from a centennial event supplier, that are meant to help you choose the partners that set both you and your event up for success.
Our top three tips for the selecting the perfect event suppliers:
Choose a partner:
that will give you the best possible advice and is focussed on your goals
that you can trust to deliver a safe solution and to get the job done – the show must go on
that will take time off your hands, so that you can excel in what you do
Do this, and you will see your chances of success grow exponentially.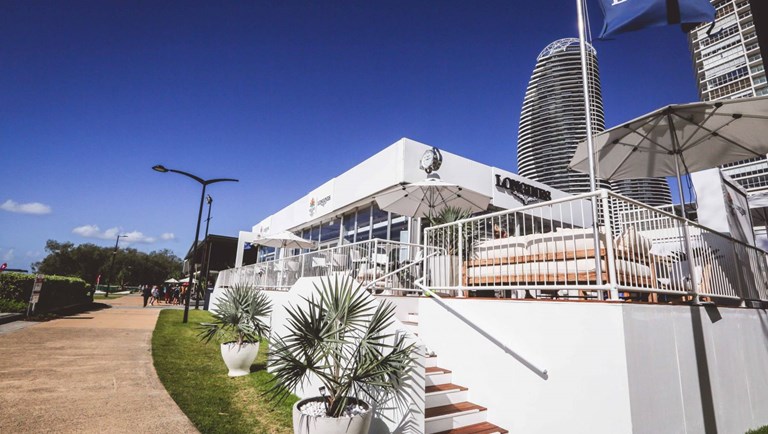 Tip no. 2


The show must go on
Expect everything from your suppliers
When looking for accommodations, whether for an event on a nationwide or regional scale, always work with a partner that you can objectively trust to get the job done under any circumstances, so that 'the show' will always go on. This tip focusses on temporary space providers, but we feel the basic principles apply to almost every type of supplier.
Regardless of weather conditions, infrastructural challenges, unforeseen circumstances, or problems with the condition of the site, the show must go on. Between suppliers of temporary structures for events and expositions, whether you need a full-blown hospitality suite or a catering tent, there are (sometimes big) gaps in the quality of the proposed products and the level of experience and adaptability of both the account manager and the team that is set to install the structures on-site.
Asking the right questions
To make sure your intended supplier can deliver their proposed solutions on time AND to make sure that these solutions adhere to the correct standards in terms of safety, there are a few questions you need to ask them right away.
Please send me an overview of your certifications, both for the products you intend to use and for your company as a whole. [For space suppliers:] Can you also share your static calculations with us?


Can you give me specific information on where your products are developed and produced, and by who?


Can you please supply me with some examples of your products being used in a similar setting, on a similar location?
Why? Because when it comes to temporary buildings (or 'tents'), you will want to make sure that your supplier has the experience and the product quality to guarantee that the location is safe at all time, and will be delivered on time and on budget.
'Choose a partner that will challenge you to create a unique and unforgettable experience and one that is truly committed to the success of your event'
These examples should give you peace of mind
Would the following examples of verifiable quality standards give you peace of mind, when supplied by your intended partner? We think they will, but please judge for yourself.
"Our company is one of the largest suppliers of space solutions worldwide and is ISO 9001 certified (quality management), ISO 14001 certified (environmental management) and EN 13782 certified, which means that we have building books, static calculations and all related certifications ready for you to inspect and to support possible permit requests. We can ensure the highest safety standards for your project and our proposed solutions are guaranteed to be compliant with local rules & regulations."
Here's another one, that relates to the quality of the products: "All our structures are engineered, designed and produced with care and attention to meet the highest quality standards. They are developed and manufactured in Germany, which means the production processes of our tents and halls adhere to strict German regulations, and our products represent the highest standard of quality and reliability worldwide."
And how about this one? "We have a large worldwide stock of over 700.000 m2 available at all times, to ensure we always deliver the same level of quality and are flexible enough to deal with any last-minute changes."
Finding suppliers that have the required experience to deliver, regardless of the circumstances, is key. "We are an experienced partner that knows, and has dealt with, the logistical challenges of events of all shapes and sizes, ranging from Wimbledon and the Mobile World Congress to local eventss and trade fairs. We can work to a tight schedule, can deal with unforeseen circumstances and we always have a Plan B, because we are over 100 years old, and with age comes experience."
So, again: would this give you peace of mind?
Go for gold – applying Olympic standards to your event
You probably guessed it, but all the above statements apply to us, Losberger De Boer. Just saying… Did you know that thanks to our verifiable high quality standards, we are one of only a few temporary structure suppliers that are allowed to build for the Olympic Games in Tokyo, in an area that is known for its violent earthquakes and flooding? If you want to be sure that your event will go on and that you have done everything in your power to guarantee the safety of all those in attendance, you could start by applying these 'Olympic standards' in terms of structure integrity, and health and safety compliance to your own event. Even if you don't choose us, you should always go for gold. Expect only the best from your suppliers.
Testimonial:

"Losberger De Boer has proven to be a reliable partner. Its high-quality temporary solutions offer the same quality as the existing locations."
Maurits van der Sluis, COO RAI Amsterdam, largest expo location in The Netherlands.
Tips no. 1 & 3
Make sure to check tips: